Electric and smart transportation (EST) is an industry on the rise in Quebec. According to a Propulsion Québec analysis conducted in 2019, the province's EST sector comprises some 150 businesses that account for $2.2 billion in sales, contribute $1.3 billion to the province's GDP, and generate more than 6,000 jobs.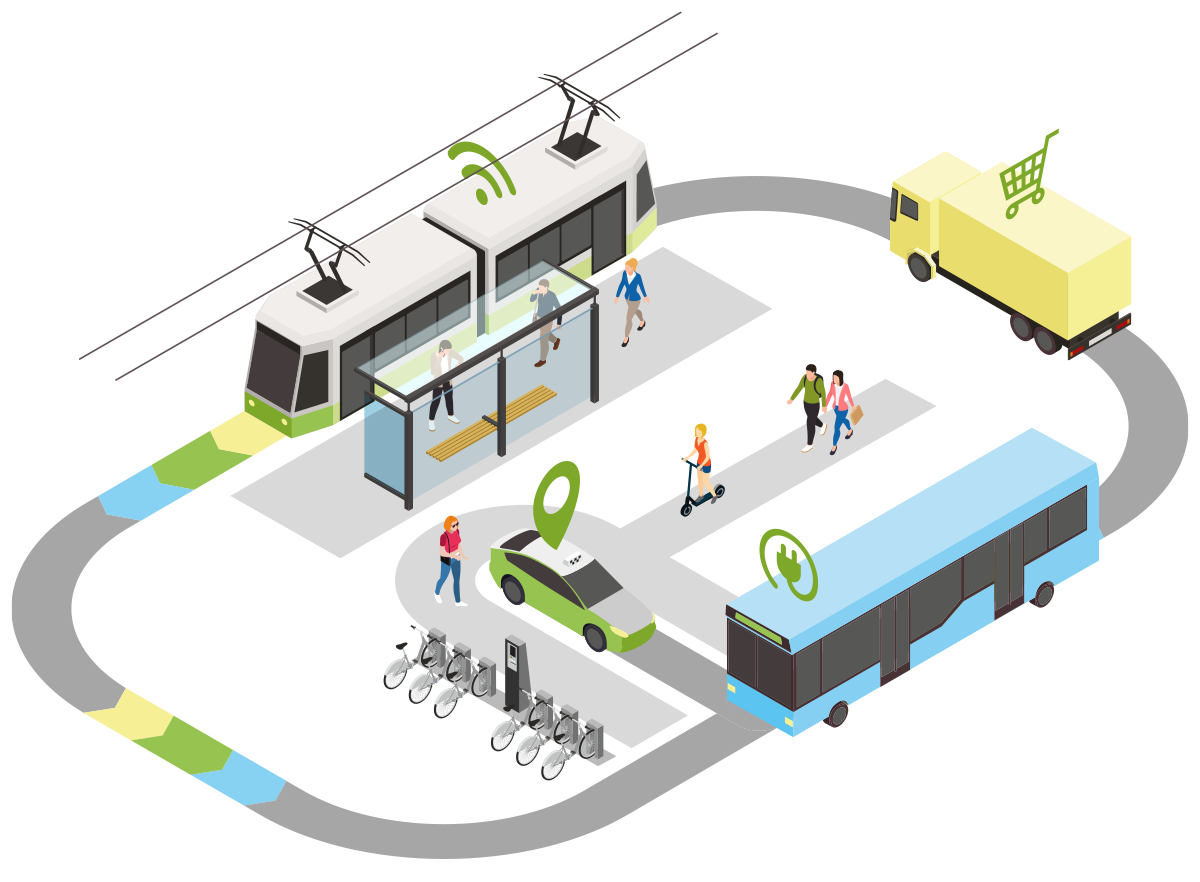 Quebec, produces all sorts of electric vehicles, from scooters to trains, RVs to specialized vehicles, buses to trucks — everything except cars!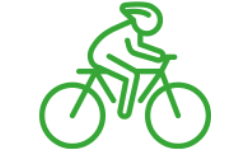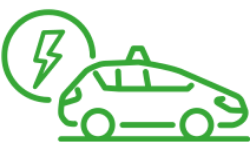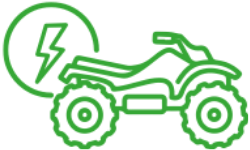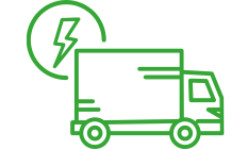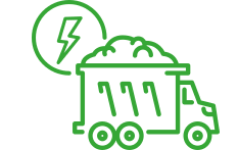 Specialized
Transportation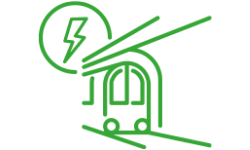 The sector spans the entire value chain: electric and smart vehicle manufacturers, vehicle design and assembly firms, driving software developers, battery material mines, and more! There's charging infrastructure as well as the connectivity infrastructure needed to roll out self-driving vehicles. There are also new-mobility service providers (carpooling, carsharing, MaaS, etc.) and commercial fleet operators.

Charging
Infrastructure

Electric
Vehicles

Smart
Vehicles
Smart
Infrastructure

Mobility as a
Service
While there are certainly big names in EST, there are also a lot of small, innovative businesses looking to revolutionize how we move people and goods.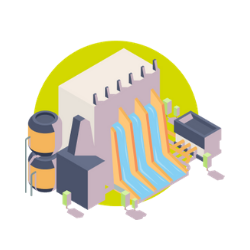 Info Box
Our hydroelectric power plants product a ton of clean, renewable energy that's available at a highly competitive price.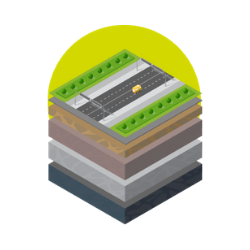 Info Box
Our earth is rich in strategic minerals used for electric vehicle batteries (nickel, lithium, niobium, and graphite, to name a few).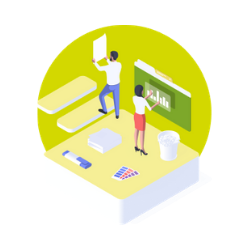 Info Box
Quebec boasts top-caliber research expertise in electric and smart transportation, both in academia and the private sector. We also have AI research centers.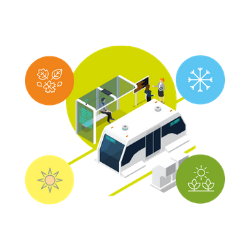 Info Box
Quebec's four seasons and range of precipitation make it an unparalleled place for electric and smart vehicle tests, experiments, and demonstrations.
EST is growing and we need you!
Ground transportation is responsible for more than 40% of Quebec's greenhouse gas emissions (GHGs). Since electric vehicles emit 65% to 80% fewer GHGs than an internal combustion vehicle,1 we need to electrify as many vehicles as possible to protect our environment and fight climate change.
A transformation is underway in the transportation world. And it's only going to accelerate in the coming years. Electric-powered vehicles with a smaller environmental footprint and more and more "mobility-as-a-service" solutions made possible by advances in autonomous vehicles will change the way we get around.
New business models and socioeconomic, environmental, and regulatory factors will profoundly change the mobility industry and drive major changes in the number and nature of the vehicles we use in the coming years.
Transitioning to electrified and automated transportation requires the industry to integrate expertise and new skills in batteries, robotics, data science, and more.
Key competencies required in EST
According to research by Propulsion Québec, approximately 50 professions as defined by the National Occupational Classification (NOC) are directly impacted by electric and smart transportation. That's more than 14,000 jobs related in some way to EST, if you include sectors like insurance, shipping, and transportation.
To grow our industry we need a strong, well-trained workforce that's prepared to do their part to make this transition work! Jobs that don't even exist today will be created and spark some of the most exciting careers.